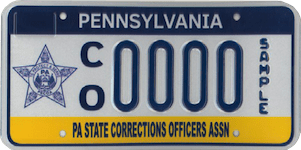 Attention PSCOA Members…
The PSCOA is proud to offer organizational specialty registration license plates for all active PSCOA members.
PLEASE NOTE THERE HAS BEEN A SLIGHT PRICE CHANGE EFFECTIVE JULY 2017!
The fee for personalizing these plates is now $104. The standard plate is now $33. The forms below reflect this change.
Please download and read the instructions and application to get your own PSCOA license plate.