Union Benefits and Discounts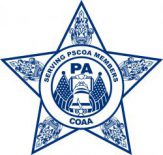 Corrections Officers Association Agency, LLC
The Corrections Officers Association Agency, LLC (COAA) is a financial services and product provider working exclusively with PSCOA members, retirees, and their families. The COAA team of professionals, partners, and allied companies are tasked with providing a simplified, low cost platform for PSCOA members to access financial services including insurance and retirement services.
We encourage members to request an insurance review and a personal retirement plan review today. Please visit the COAA website at COAALLC.com and click "Contact Us". For additional information visit the COAA page on our site.
OTHER:
Union members save 15% off the regular monthly rate for individual and
family wireless phone plans.




The  members of the PSCOA, can obtain the benefits of a national legal plan covering on-duty & off-duty incidents of correctional officer's as well as their family members.

(855)-440-2245

Members Benefit Assistance Program

This OFF DUTY disability benefit
program offers $100 a week for a
maximum of 26 weeks. Call
our office for more information.

Call us at

1-866-GO-PSCOA

for Heart & Lung claim

and appeal assistance

Colonial Life Group Accident Insurance:

Get help filling in the gaps caused by increasing deductibles, co-payments and out-of-pocket costs related to an accidental injury.

Police & Fire Insurance Association:

Liberty Mutual has partnered with PSCOA to offer members exclusive savings on quality
auto and home insurance.*

Call 800-225-8281 or visit Liberty Mutual to learn more or get a free quote.

Hammond Tactical 5% discount to all Corrections and Law Enforcement, we are also a Blue Label Dealer.

WWW.KNEPPCO.COM  |  814-483-0108
SALES@KNEPPCO.COM

TEXT 814-893-4081
465 Log House Rd. Berlin, PA 15530

Thank you to Kneppco Equipment for being a
Bobby Wilt Foundation Sponsor!